Frema Ashkar, Africa Tourism Partners, Ghana
Frema Ashkar, Africa Tourism Partners, Ghana
Frema Ashkar is a Journalist, a seasoned media practitioner with cross platform experience including radio, TV and Public Relations . Frema is a Philanthropist, Professional MC , Artist Manager and CEO of Fablinksmedia. Frema spent her formative years at St. Monica's Secondary School in Kumasi. She then further her education at University of Ghana where she holds a degree in Radio/Television and Film from the school of Performing arts in Legon.
Frema currently holds, a degree in Radio/Television and Film from the school of performing arts, University of Ghana. She has attended a number of training courses with Canon France Internationale and Voice Of America (VOA). Frema has covered lots of international assignments.
Frema began her professional career in radio at Radio mercury , in Kumasi starting off as an intern where she quickly learnt and became the host of prime time radio program .She moved on to Fox FM also in Kumasi and was a senior radio news presenter and a reporter . Due to her excellent work she was poached in 2007 by TV3, one of Ghana's leading television stations, to be a senior news anchor and reporter, where she worked for 4years.
She moved on to work with Etv news as the news anchor and presenter for the Breakfast TV and Panorama, a current affairs program. She was the assignments editor from 2011 -2013. Frema went on to become the PR manager for Agams Group (Hope city Project) from 2013 – 2015. She is currently the host of Ghana's most watched morning television program, Good Morning Ghana on METRO TV.
Frema's passion for media has spurred her on to set up her own company, Fablinks which she runs successfully till date. Under her expect guidance, Fablinks ' flagship program Utour which is aired on Metro TV every Sunday at 6pm received the best tourism reality show 2016 by the brand and excellence awards. Frema is also one of the most sort after master of ceremonies in Ghana. She has emceed many high profile events in Ghana. Frema is the manager of Ghana's Highlife music sensation Kwabena Kwabena.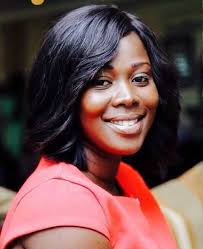 Africa Tourism Partners, South Africa
Who are we?
We are a Pan-African strategic marketing, brand management and sales agency specializing in the travel, tourism, destination marketing and hospitality industry. Whether you are a travel destination, tourism board, a premier hotel, a guest house or a small enterprise, we leverage the expertise of our experience team, global footprint and trade connections to market, position and sell your destination, facility, product or services among decision-markers.
Among our core areas of expertise are Strategic Marketing, Sales and Marketing Representations, Brand Management, Staff Training, Investment Facilitation services and MICEE (Meetings, Incentive, Conferences, Exhibitions and Events).
We are based in Johannesburg, South Africa with country offices in Ghana, Tanzania and Zimbabwe with representatives in Nigeria, Kenya and Rwanda. With demonstrated expertise of experienced partners, representatives, global partners and networks we execute uniquely designed and impactful programs for our clients.
Our Team
Our team is lead by Chief Executive and Country Managing Partners in South Africa, Ghana and Tanzania. We also have representatives in Nigeria, Kenya, Rwanda and Zimbabwe.
These members share a combined experienced of over 30 years in investment facilitation and promotion, destination marketing, strategic marketing planning, market development, brand communications, media relations management, business development, sales representation, sponsorships, strategic partnerships, event project management, training, skills development, enterprise development and capacity building.
Our Vision
To facilitate the creation of value-partnerships within Africa's tourism sector to enhance the impact of tourism in African economies.
Our Mission
To achieve impactful, lasting and measurable business outcomes for the African tourism sector through sales, marketing, business development, training and collaboration with our global networks and partners.
Our Clients
Our client portfolio cuts across public and private sector organizations as well as small businesses in tourism, travel and hospitality sectors. We also render tailored destination marketing representation services to national, regional, local and municipal tourism authorities, convention bureaus, tourism products, organizers of meetings, exhibition, conference and event (business tourism) as well as hotels, guest houses and lodges, travel trade and other services.