Vanessa Baldwin, Africa Tourism Partners, Tanzania
Vanessa Baldwin, Africa Tourism Partners, Tanzania
Vanessa Baldwin Mushi, Has a background in international business marketing, tourism destination development and management with extensive experience in the tourism industry. With a network of over 15 sub-saharan African countries and organizations across the global community.
She has previously spearheaded sustainable tourism development and conservation projects in various African countries thus partnering with organizations like UNDP(2015), RETOSA and TANAPA(2015). She is market savvy providing a unique client-oriented perspective as a tourism marketer.
She is currently the director of VANDON LUXURY SAFARIS and is passionate about community outreach lending her voice to causes such as Stop Human trafficking, clean water provision in local communities.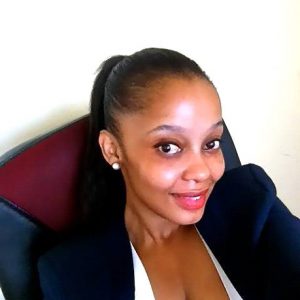 Africa Tourism Partners, South Africa
Who are we?
We are a Pan-African strategic marketing, brand management and sales agency specializing in the travel, tourism, destination marketing and hospitality industry. Whether you are a travel destination, tourism board, a premier hotel, a guest house or a small enterprise, we leverage the expertise of our experience team, global footprint and trade connections to market, position and sell your destination, facility, product or services among decision-markers.
Among our core areas of expertise are Strategic Marketing, Sales and Marketing Representations, Brand Management, Staff Training, Investment Facilitation services and MICEE (Meetings, Incentive, Conferences, Exhibitions and Events).
We are based in Johannesburg, South Africa with country offices in Ghana, Tanzania and Zimbabwe with representatives in Nigeria, Kenya and Rwanda. With demonstrated expertise of experienced partners, representatives, global partners and networks we execute uniquely designed and impactful programs for our clients.
Our Team
Our team is lead by Chief Executive and Country Managing Partners in South Africa, Ghana and Tanzania. We also have representatives in Nigeria, Kenya, Rwanda and Zimbabwe.
These members share a combined experienced of over 30 years in investment facilitation and promotion, destination marketing, strategic marketing planning, market development, brand communications, media relations management, business development, sales representation, sponsorships, strategic partnerships, event project management, training, skills development, enterprise development and capacity building.
Our Vision
To facilitate the creation of value-partnerships within Africa's tourism sector to enhance the impact of tourism in African economies.
Our Mission
To achieve impactful, lasting and measurable business outcomes for the African tourism sector through sales, marketing, business development, training and collaboration with our global networks and partners.
Our Clients
Our client portfolio cuts across public and private sector organizations as well as small businesses in tourism, travel and hospitality sectors. We also render tailored destination marketing representation services to national, regional, local and municipal tourism authorities, convention bureaus, tourism products, organizers of meetings, exhibition, conference and event (business tourism) as well as hotels, guest houses and lodges, travel trade and other services.