Burkhard Herbote, Beckum, Germany
Burkhard Herbote, Beckum, Germany
Mini Bio:
LinkedIn: Email: [email protected]
Burkhard Herbote was born in 1965 in Beckum Germany. Industrial Management Assistant Marketing and Sales (Export) is his initial profession. Burkhard started creating an archive with "not easy to reach" destinations in the 80s.
This exotic archive was often mentioned in German newspapers, magazines, and broadcast media. Professional tourism companies obtained information to get contacts about new or "difficult" destinations. Burkhard started creating the first global "guide to the guides of tourism and country information", the Worldwide Travel Information Contact Book. Subsequently, the title was changed to the World Tourism Directory. Further he is editor the Directory of German International Relations (Handbuch für deutsch-internationale Beziehungen). Since 1983 he has been a trade visitor of the annual International Tourism Exchange in Berlin (ITB).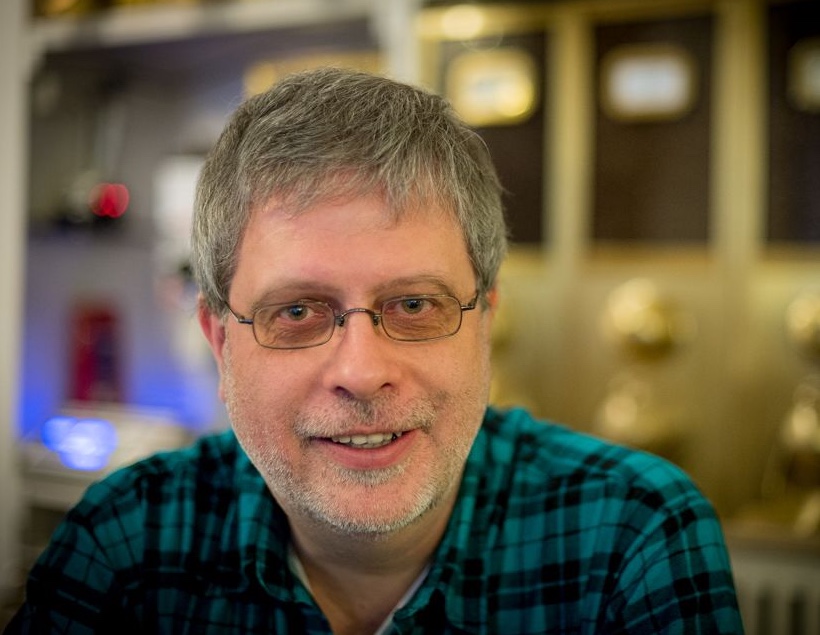 His publications or websites were called the "Bible of Tourism" or commented on, like "Why are we still googling when it is easy to find everything with you?"
He states the question "Why are you doing so – everything is online?!" is justified and not justified same time. A great deal of material is not available online, or it is just automatically generated yellow pages without an editorial team and quality control. Due to this fact, data rubbish is growing. The World Tourism Directory is more than a selection of 6,000 directories around the world, many of which were created individually for WTD only. The last editions of the hard copy publication have been co-published with the UN World Tourism Organization and the World Travel & Tourism Council.
Just because something is online does not mean it is up-to-date, correct, or complete. Nearly every day, he and his deputy editor-in-chief Denis Dionne find information websites that are somehow "official", but not touched for months or even years.
They just include a news teaser and produce the impression of a good and interactive website, but it is a data cemetery. Burkhard wanted to do it differently, to do it better. The progress results from dissatisfied people who want to improve it.
The CEO of Delta Check Ltd. , who has offered data for more than 2 million hotels for 30 years, stated structure and quality of the entries of the World Tourism Directory is among the three best international directories worldwide. "Highly respected; he knows exactly what he is talking about."
Burkhard Herbote is with the Advisory Board of the International Institute for Peace through Tourism (IIPT), a Consultant on International Affairs of the World Association of Travel Agencies (WATA-DMC), and a Board Member of the World Tourism Network (WTN).
Because of his special focus on climate-friendly travel and sustainability, he is a close partner of International Climate & Tourism Partners (ICTP). Burkhard works with passion, love, competence in research, data quality, a view for accuracy and details, and a view of the big picture simultaneously.
There is too much "similar" "Yellow Pages rubbish", where nobody cares about quality after editing/transfer of data for the first time. Being different and better is the art. His work is not just about knowing about correct data structures of addresses, phone numbers, geography, and international politics; the real work is bridging cultures, cross-cultural communication, and intercultural competence to be able to get access to information sources, which also in the tech age, finally are human beings.
Because of this reason, B.H. is a member of the Global Citizen Forum
In addition to his official work, he has been active voluntarily in intercultural exchange, interreligious dialogue, and refugee aid for many years. He is the National Chancellor of IAEWP International Association of Educators for World Peace , an NGO Affiliate of the United Nations.
Video with Burkhard Herbote in action (2 minutes)

Being on the Advisory Board of the International Institute for Peace through Tourism
Interviews with Planeta.com and EcoClub.com
Burkhard proposed to set up an international private sector umbrella organization to represent the interests of the very fragmented travel industry – the International Chamber of Travel & Tourism which in turn would have an International Tourism Development Bank, International Travel Industry Court, and an International Association for Peace through Travel & Tourism
This is still a project, and he is looking for professional partners to get the organizations on the road.
Profile of the World Tourism Directory
The Worldwide Travel Information Contact Book, by Burkhard Herbote, was published for the first time in 1991 with Gale Research, Inc., Detroit (2 editions), followed by long years of autodidactic studies of geopolitical and tourism industry issues. The first participation at the International Tourism Exchange was in Berlin in 1983. The title changed to World Tourism Directory in 1995 (published by K.G. Saur Publishing Co, Munich, co-published by the World Tourism Organization and World Travel & Tourism Council).
The first Website for WorldTourismDirectory was launched online in 2005.
The © WorldTourismDirectory.com is the world's most comprehensive online tourism information directory for the international travel community and the traveling consumer, who rely on its content's accuracy.
Country-by-country sources of all international, national, regional, and local tourism authorities, associations and organizations, travel services, corporations and travel and tourism media, government information sources, tourism investment agencies, non-profit organizations, and more. It also has the most comprehensive listing of international associations, organizations, and services in travel and tourism.