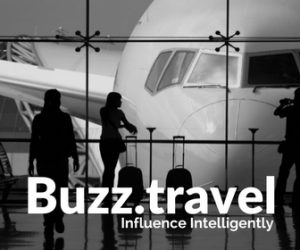 What we can do for your brand?
What we can do for your brand?
Representation in the United States
Roadshows
Press and fam trips
Automatic outreach to increase market shareshare
Building a database of fans, clients and sales targets
Positioning
Surveys
Events
Branding
Consulting
What is Buzz.travel?
Buzz.travel is part of the eTN group and created for travel brands with a story to tell and journalists/bloggers looking for compelling story ideas.
Buzz.travel believes traditional media releases distributed through costly wire services are usually a waste of time and money.
Sure, if you are responsible for a brand's message, you read your release.
How many journalists and bloggers wade through dull, corporate messaging and then provide you with coverage?  Next to none, if our own recent test of a major wire distribution service is any indicator.
Buzz.travel already guarantees to have your story prominently included on all relevant eTN publications including hundreds of partners and affiliates.
Let us do the "buzzing" on social media, one by one outreach and much more.
Let us make sure your story or release is interesting, news-worthy and has the best trigger words included for a very long shelf life.
Click here to read our recent evaluation on PR Newswire services.
Why Buzz?
We invite you to test drive our platform and services for your brand.
Changing how we engage is long overdue, no longer do antiquated PR methods work in the digital age we work in.  If you would like to influence, change a perception, reposition a product or simply release some good news, we can help you create awareness with targeted, intelligent engagement.
What can Buzz do for a travel brand, service or app?
We make it easy to share your news, change a perception or simply engage in intelligent influence marketing, but not with a traditional media release. Simply give us your news and we will distill it down to well written, original informational content for review by accredited media outlets and bloggers looking for solid story ideas.
How do I get started?
Again, it's simple. Scroll down and send us your news, in traditional media release format or bullet points, and we'll transform it into an original story pitch.
What will we also do?
We may include banners, prominent quotes, lead coverage when posting your story to our  extensive eTN network .
Depending on your message we may include repeat stand alone enforcement campaigns.
We analyze who opened your article and may repeat a second pitch for those that didn't see your original content.
• Expect a detailed report delivered within one week after coverage.
How much does Buzz cost?
The simple premise of a platform for brands and media also has very simple pricing.
$1225.00 flat rate per story pitch for original informational content created about your brand, your subject or executives by our experts. Content posted to a wide range of relevant publications and partners including prominent lead coverage on our eTN network, publications, news-portals, and blogs. Prominent lead or stand alone, and sometimes repeat postings on our various newsletters, wire services, and social media networks.
Need more? Our team of internet gurus will personally engage in a social media conversation about your message. Our PR experts will pick up the phone and call key publications to pitch your story. The combined rate for BUZZ PRIME $ 1475.00